Florence Christian Church (Disciples of Christ) celebrates God's welcome table of abundant love, grace and acceptance.
Welcome!   We're so glad you've decided to visit our website!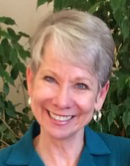 Take a few minutes to browse and learn more about our congregation.  We invite you to join us for worship each Sunday at 9:00 a.m. and 10:30 a.m.  If you are considering a visit to Florence Christian, please review the First-Time Visitor page for more information.  We hope to see you soon!

Pastor Susan Diamond, Senior Minister