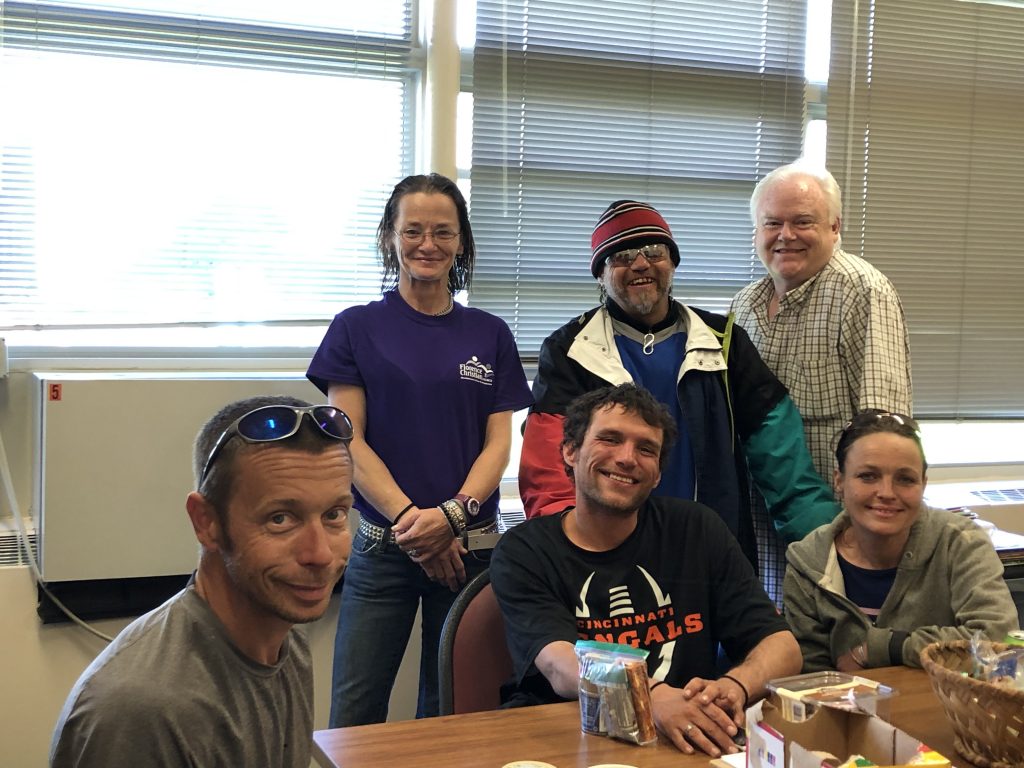 To donate directly to the Shower Ministry, click here and select Shower Ministry from the drop down menu.
About 3 years ago, Debbie and John were coming by about once a week to get a shower.  That's how it started.  Debbie lived in her car and John's living arrangements were unknown.  Debbie has since moved into a shared apartment with her son and John works at a car dealer about 30 miles north of Florence.  We don't see them anymore, but what they started has grown significantly.
The staff of Florence Christian recognized the shower in the office wing bathroom was literally a life-line for these first two shower guests.  More and more people have been welcomed in for a fresh cup of coffee, a shower and a place to rest.  Social service agencies throughout the county have learned of the welcome and are referring people daily to experience this oasis.  The addition of a dedicated Shower Ministry Coordinator has grown the program to full capacity at about 30 showers per week in the 12 hours that the shower is open to the public.
A shower provides dignity and, in some cases, improved mental and physical health for the housing-insecure population in urban settings.  Shower guests will come in before job interviews, after an all night warehouse shift or during a persistently rainy season and experience a literal renewal of their spirit when their bodies are clean.  To sit for a few moments with other people who are living the same struggles and share their stories, they find renewed energy to trudge back out into the unfriendly world of seeking food and shelter.
PAPPY FOR DIGNITY RAFFLE
Drawing Sun., Sept. 8, Noon at Florence Christian Church
Proceeds from Raffle will be used to add 2 more showers and laundry facilities.
KY Charitable Gaming Assigned Exemption #EXE-0001660